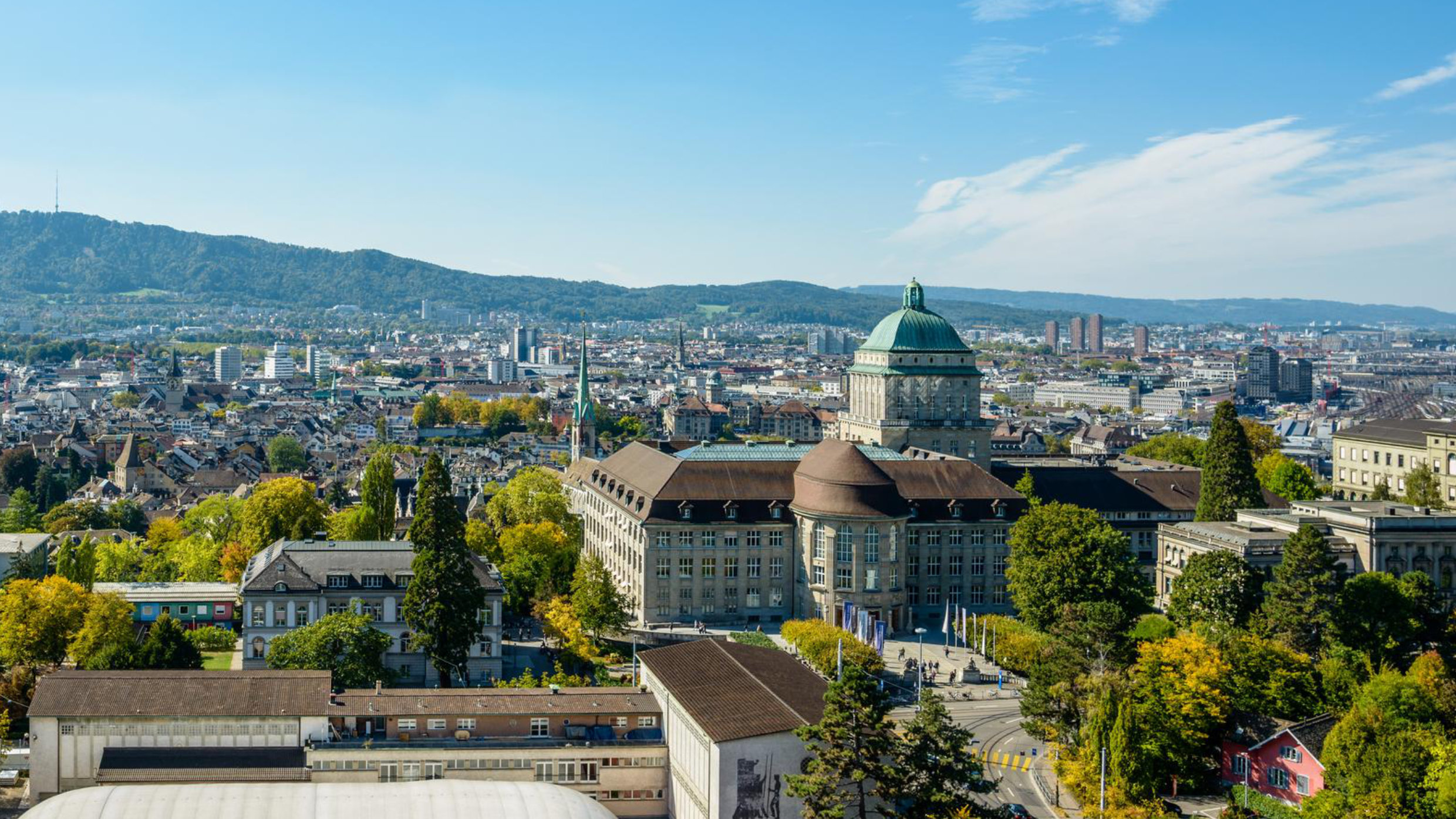 Incoming Students
If you would like to obtain a degree at UZH, you can find information about the requirements and how to apply here.
Are you interested in studying for one or two semesters at the Faculty of Business, Economics and Informatics? Below is an overview of the most important information and links.
PLANNING AN EXCHANGE SEMESTER AT UZH
Information about studying at UZH
Would you like general information about studying at UZH? The Global Student Experience (GSE) website of the UZH offers a good summary and a helpful list of links.
For specific questions about mobility, we offer a personal consultation hour (by appointment only).
Consultation hour mobility semester
Exchange programs
Look into existing exchange programs at your home university that will make your stay at UZH easier in terms of administrative procedures. The Global Student Experience (GSE) website of the UZH also provides a good overview.
If there is no program or bilateral agreement between your home university and UZH or our Faculty, it is possible to organize a stay with us as a visiting student independently. The Global Student Experience (GSE) website of the UZH will give you an overview of independently organized studies at UZH as a visiting student.
Financing
Students doing an exchange within the SEMP agreement usually automatically receive a grant to cover travel and accommodation costs. This grant is paid in two parts (80% at the beginning of the exchange, 20% after the submission of the testimonial).
Students planning an exchange via a university-wide (GU), or a faculty-wide agreement can find all the latest information on financial aid opportunities on the GSE (Global Student Experience) website.
For students of Queen Mary University of London and the University of Copenhagen we award two scholarships for the exchange semester HS22 or FS23.
English-language courses at our faculty
Five of the seven Master's programs at our Faculty are already conducted in English. Accordingly, an average of nearly 70 percent of all Master's level courses are taught in English. The Bachelor's programs are primarily in German, although some courses are also held in English (the proportion is generally higher among advanced courses).
Course search in the course catalogue*
*Note: To view English courses, click on the field «Suitable for English courses» .
APPLICATION PROCEDURES
In order to apply for the exchange program, you must be selected by your home university. After you have been nominated by your university, you need to complete an online application form. Please note that there are different procedures depending on the exchange program you are applying for.
Swiss-European Mobility Programme SEMP
If you intend to apply as a SEMP exchange student, please follow the steps described on the following website:
Application SEMP (no other subject-specific documents have to be submitted)
Faculty and departmental agreements
After you have successfully been nominated by your home university you need to file your application with our Faculty. You will receive an email with the link to the online application form after we have received your nomination. Please fill in the form and upload the required application documents on Mobility Online. Afterwards you will receive your personal login details in order to proceed with the online application process.
Required application documents
CV
A short letter of motivation (max. 1 page)
Proof of registration at your home university
Transcript of records
Bachelor's degree (for Master's students only)
Proof of English language skills at least level B2 (B2, CAE, TOEFL, IELTS)
If existing: Proof of German skills
Passport photos
Copy of passport (page with identification information)
A visa application form (if required)
Applications must be recieved by the mobility office of the Faculty no later than 30 March (exchange during fall semester or for full academic year) or 30 September (exchange during spring semester). Once your application has been accepted you will get a confirmation via e-mail as well as further informations about your mobility semester.
SELECTING COURSES AND BOOKING MODULES
Selection of courses (modules)
Are you looking to find out what courses and lectures you can attend at our Faculty?
Except for a few seminars with limited space, all of the modules in the Bachelor's and Master's levels at our Faculty can be booked by mobility students.
Note: A review of the performance of incomings at our Faculty has shown that a large number of courses, particularly those in the compulsory program, are completed with a failed attempt. We therefore urge you to carefully study the prerequisites for the courses you wish to take, which are listed in the descriptions in the course catalogue, and to take them into consideration. If you are uncertain about specific prerequisites, ask the lecturer for clarification. We advise you not to register for more than 20 - 30 ECTS credits per semester. Read our guidelines and find out about courses suitable for incoming students through the buddy system of our Faculty.
Buddy system of the Student Association of the Faculty
You will find the course offerings of the Faculty of Business, Economics and Informatics in the course catalogue.
Faculty of Business, Economics and Informatics course offerings
The following module codes are used to simplify the use of the course catalogue and the module booking tool:
Program level
Module codes for
Business and Economics
Module codes for
Informatics
Assessment
AOEC
AINF
Bachelor's
BO
BI
Master's
MO
MI
Master's and MSc QF
MDFOEC
-
Transferring modules to your home university for credit
You must check with your university in advance whether a specific module can be transferred to your home university for credit. The great freedom in course selection you have when booking modules at UZH does not mean that the courses will automatically be recognized by your home university. The eligibility for transfer of credits is entirely their decision. You will find detailed descriptions of the modules in the UZH course catalogue.
Booking the selected courses (module booking app)
Are you looking to find out how to book or drop your selected courses using the module booking app?
In order to participate in an examination, you must book (or drop, as appropriate) a module in due time by the deadline published in the course catalogue using the module booking app. The booking tool is opened four weeks before the start of courses each semester and closes at the beginning of the fourth week of courses. It is not possible to register for or drop a course after this deadline. Remember, therefore, to book the modules for which you wish to take the examination within this time period, and to drop any modules you do not wish to attend.
Module booking guidelines for incomings (PDF, 125 KB)
Instructions on how to use the module booking app are available here:
TRANSCRIPT OF RECORDS
After the end of the exchange semester, the official transcript of records is made available electronically in the student portal and downloaded by the students themselves. It is available in German and English.
All the courses you booked and passed or failed are automatically listed on the transcript. Failed attempts are always automatically listed on the transcript of records. Courses you booked but did not attend and did not drop in due time within the booking period are also listed on the transcript of records as failed attempts (Grade 1).
Courses attended at the Language Center or at ETH appear automatically on the UZH transcript of records.
UZH GRADING SYSTEM
Examination results at UZH are evaluated with grades from 1 to 6. Quarter grades are permitted. The grades have the following meanings:
| UZH grades | meaning |
| --- | --- |
| 6.00 | excellent |
| 5.50 | very good |
| 5.00 | good |
| 4.50 | satisfactory |
| 4.00 | sufficient |
| < 4.00 | fail |
STUDYING WITH A DISABILITY
At the University of Zurich, we offer different kinds of individual support if you have a disability. The aim of the support is to ensure that you may pursue your studies under the most similar conditions as possible as your peers. In order to ensure that you receive the appropriate disability support, please proceed according to the steps outlined at our website.
FURTHER INFORMATION
Welcome Event for incoming students
Learn more about key information and procedures at the Faculty of Business, Economics and Informatics and get in touch with other incoming students.
Buddy System of the Faculty Student Associations
The Faculty's Student Associations organize regular events and assign buddies to exchange students at our Faculty:
fvoec (Business and Economics)
ICU (Informatics)
Erasmus Student Network (ESN)
The Erasmus Student Network (ESN) organizes various offerings, including numerous additional events outside the university.
________________________________________________________________________________________________________

Become an Ambassador of our Faculty
We and our social media followers would like to take part in your student life at the University of Zurich. Take over our Instagram account @uzh.oec and show us your arrival in Switzerland and your daily life as a student in Switzerland. If you are interested in taking over our Instagram, please contact Sandra Bachmann (E-Mail) and she will send you the detailed instructions.